Diesel Repair Services
We offer a variety of diesel services to help you get back on
the road and keep your life safer
Oil Change and Lube Service
Keeping up on oil change frequency can make your diesel engine run longer and save you money.
Brake Inspection
Maintaining your trucks brakes will keep your truck safe. Stop in for a complete inspection.
Transmission Service
Preventative Transmission maintanance now will save you from BIG problems later. CALL TODAY...
Fuel Filter Service
The most notable benefit from a clean fuel filter is engine performance. These aren't always the easiest to change for you DIY's...
Check Engine Light
Your Check Engine Light may be a simple problem that's easy to fix or, it could be a warning of a catastrophic problem.
Diesel Engine Performance
Top rated parts from the top manufactures Tuners, Filters, Injectors and more... Clean injectors prevent engine from misfiring...
Diesel Maintenance Service Packages
View pricing for additional diesel repair service packages
Free Services
Maintenance Services
System Evaluations
Make an Appointment
Diesel Engine Repair & Maintenance
OUR experts have the answer for most frequently asked questions about service, call or stop in, you're always welcome.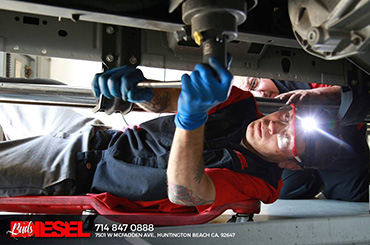 Oil changes may be more expensive with the top quality products available here compared to other conventional oil change spots, but having your service done by a diesel expert once or twice a year keeps annual costs to nearly a wash.
With every diesel oil change our trained technicians do a complete fluid check to make sure all fluids are at the proper level. We top off ANY fluid FREE of charge. Should your truck need a little extra love we can send it over to the main shop.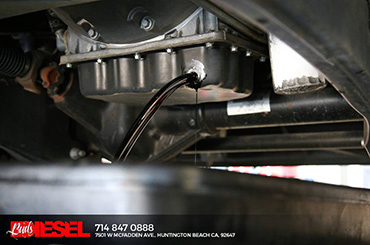 Yes, They ensure that only clean fuel is sent to the engine by removing dirt, debris and other contaminants. The engine may stall and come to a complete stop if the amount of fuel getting to the engine is insufficient.
Testimonials
Cameron

This place is great, had some problems at another diesel repair shop, they couldn't figure out the problem. Had my truck towed here, within a day they found the problem, called me with a proposal, a price estimate, and very accurate timeline to when it was going to be done. Nick the service writer is a super cool guy, took his time explaining everything to me every time I called. Great place, will definitely come back!
Don

Bud's Diesel has a knowledgeable and trust worth staff of diesel experts. I have been using their services for many years now and have never been disappointed. Mind you my Ford F250 6.0 diesel has been very disappointing. Bud's crew has fixed it and given me back reliability.
Steve

The only place to get your diesel fixed in Orange county. They do a great job, but it's never cheap.
7501 W McFadden Ave. Huntington Beach, CA 92647 Phone (714) 847-0888